Tenda has launched its new Wifi-6 router in India called TX3. With speed AX1800 aka 1.8gbps this is a dual band router with with total 4 gigabit ports including 1 WAN port. Tenda calls it a Wi-Fi 6 Smart Wireless Router. It has all the standard wifi-6 features like OFDMA , MU-MIMO, Target Wake-up Time, BSS colouring tech etc. This TX3 router from Tenda is powered by a 1.8GHz Quad-Core CPU.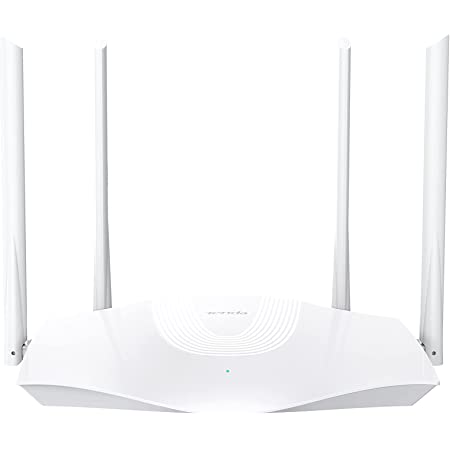 Specification of Tenda TX3 AX1800 Quad Core Router
AX1800 802.11ax rating
574mbps speed on 2.4ghz band
1201mbps speed on 5ghz band
3 Gigabit LAN Ports
1 Gigabit WAN Port
VPN/WPA3/IPV6 support
Tenda smart app setup & control
3 years warranty
Tenda claims OFDMA standard of router helps it to many more devices simultaneously while target wake-up time helps in reducing battery life of wifi client connected by scheduling the connectivity. Similarly beamforming helps in better penetration of signals through walls while MU-MIMO helps in better throughput of bandwidth. Being honest there are other best Wifi 6 routers in India available now at a better price than this Tenda TX3.