Powerline adapter use your internal electricity wiring to transfer data from one room to another. So it zeroes the need of laying physical ethernet cable. There are few limitations as data speed depends a lot wiring condition and how many mcb are there in between.
It's a decent alternative to wifi range extenders as ping can be lower for gamers and sometimes with better data rates if obstruction is too much for wifi boosters.
Tplink Powerline Adapter Kit more info.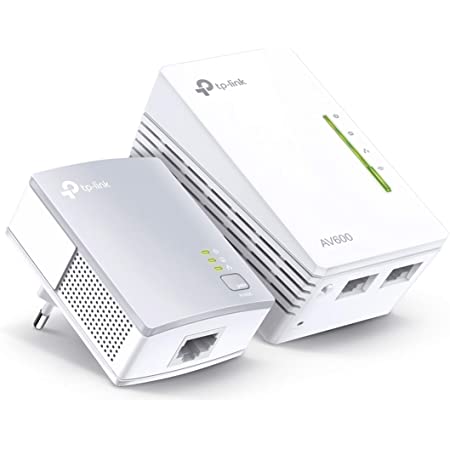 Things to consider before buying a powerline adapter kits.
You electrical wiring should be in a single phase, it does not work in houses with two meters or triple phase meters. Atleast both the devices should be behind one meter or phase only.
Its better to pair devices in same room first and then take it to another room. Once devices are paired they don't disconnect, so once paired in same room, plug out second unit and plug it in a different room and it should be ready to go once connected.
Home light, (powerline indicator) should turn green, amber and red depending on the distance from the main unit. Green – Good || Amber – Fair || Red – Poor.
You can extend power line units but for that there is no need to buy a pair, these should be available in single units too for extension purposes as you don't have to connect one more transmitter unit in order to further extend the powerline connectivity.