Bsnl has updated it's Rs.249 promotional plan with 10GB of data per day to take on Jio prime offer which is eating Bsnl Fixed broadband customers. Though world over fixed broadband is cheaper than wireless we have different case in India.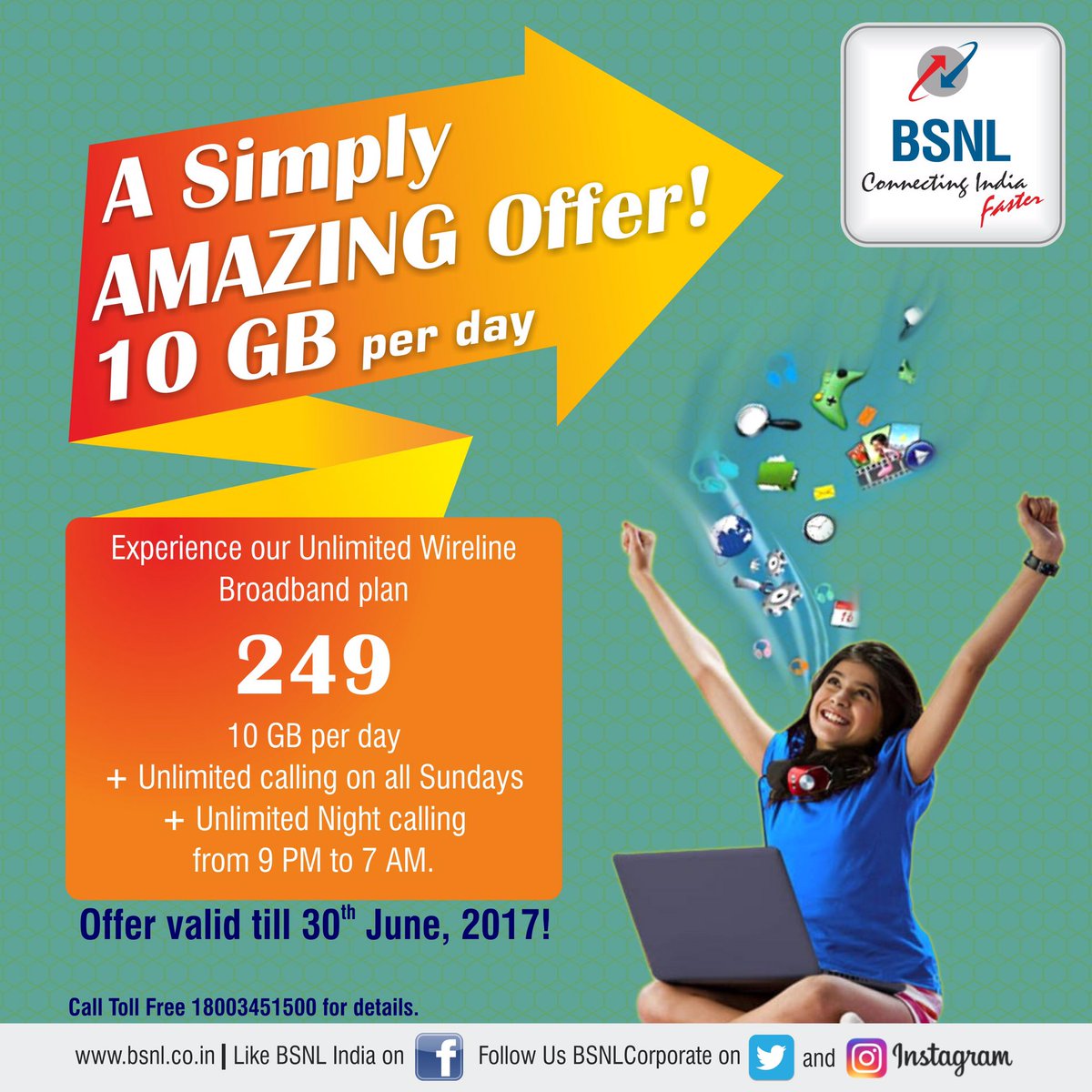 Get new Bsnl Rs.249 plan from 1st April 2017 and get 10GB data @2mbps speed per day after that 512kbps for that day + free calling anywhere in India 9pm to 7am and 24hours on Sunday. Catch: For new customers only.
Before Jio trial offer period from 1st Sept 2016 broadband plans were not that great specially speed was a luxury. Take for example Bsnl which use to offer Rs.699+tax combo plan as minimum with just 512kbps speed.
From last few  during Jio trial offers months many people got rid of  Bsnl broadband altogether and many downgraded it to lowest plan for use as backup only. Bsnl tried to upgrade it's plan however non could be compared with free offer of Bsnl.
Now that Jio is going to paid mode from 1st April 2017 Bsnl has decided to take on the competition. As many rural/semi rural area people are taking Jio as replacement of fixed broadband service due Bsnl being only broadband operators in these areas with low service and almost nil competition. Thanks to generous amount of data on offer by Jio in lowest Rs.303 recharge which is enough for data usage of 90% people in these areas.